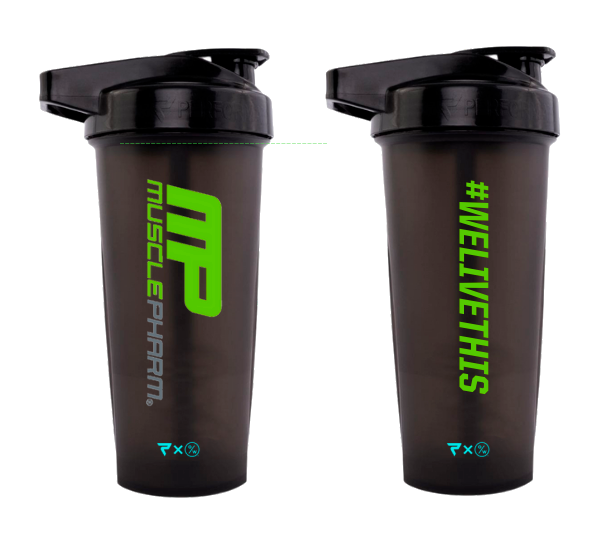 MusclePharm "GoMP375CGreen" Shaker Bottle
Removing 1 LB of Plastic From Our Oceans!!
A Game-Changer in Sustainability.
MusclePharm® proudly presents our revolutionary PerfectShaker™ Oceanworks® Recycled Plastic Shaker. These shakers are crafted with a purpose, utilizing reclaimed ocean-bound plastic and showcasing our unwavering commitment to combatting ocean plastic waste. In fact, each shaker produced helps remove a remarkable 1lb of plastic from our precious oceans!
When you choose our shakers made from recycled ocean-bound plastic, you actively contribute to the crucial cause of stopping ocean plastic pollution and maintaining the cleanliness of our marine ecosystems. With every sip you take, you become an advocate for a circular economy, where materials are repurposed, waste is reduced, and resource efficiency is promoted.